Make a Hidden Storage
It is a general thing that, small spaces will have small places to accommodate many of our household things. So when it comes to making some storage in a small bedroom, shelving and extra rails will always make a difference. It let you store your belongings.
'Having a smaller bedroom doesn't necessary mean having fewer clothes. With clever storage compartments such as GIMSE, clothes can be sorted and stored away whilst keeping the room looking tidy,' explains Clotilde Passalacqua, Interior Design Leader from Ikea UK and Ireland.
Make use of every corner of your Bedroom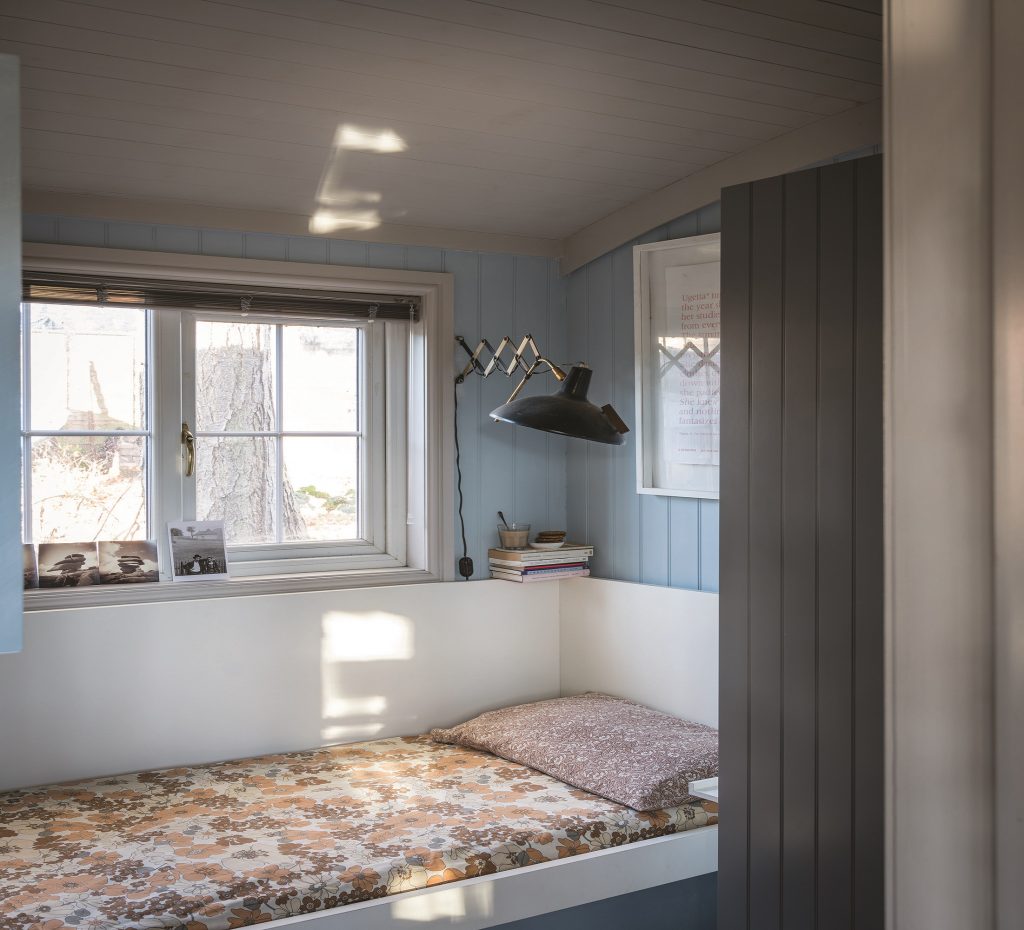 On the left side, you can see a beautiful and clean small sized bedroom. It has all the materials that it needs and this design has used every inch of that room in the right way. This room is filled with colors, characters and it is filled with love. Make use of every corner by making a bookshelf that fits on the side of the bed, hanging the reading light above the bed, hang on a beautiful picture frame above the head side of the bed. And let the light from outside and inside surround you. Make sure to put your bed right at the side of your room window just like in the picture.
Put some Shelving in your small Bedroom
Some extra shelves are the best way to put some reading books. It also lets you put some Magazines, Photo frames, and much other necessary materials. Let's not use the selves only for books. Make them variable and use them frequently. The image on the left showcasing some helpfull shelves for that size of the small room and utilized the shelves according to the plan. But the problem arises when putting some shelves on the wall is lighting. You can use the ceiling fan light to lighten the shelves.
Use a headboard with shelving or drawer components to store books, clothing and more. You can also add floating shelves for books, knickknacks or even a small TV!
Use some colors in the furniture for small bedroom
When it comes to the small room, my first choice is the White color for the walls. This white color brings some gravity to the room and makes the room lighten up by the natural light. And now it comes to the color of furniture and accessories. My suggestion would be going for some dark hue for those accessories. This makes the furniture and accessories look elegant. And the color combination just looks awesome in the eyes.
In the image, we can see this room's wall is white and the furniture took some blue hue. This combination separates each of them.
Bunk beds always help a small bedroom
As we all know that Bunk beds are generally used to be fitted in the children's room. But not in this case! If you have a really small bedroom, then bunk beds are a life saver. It is really a master space saver. (But if you are married then it is not recommended at all —-😉)
These bunk beds are not for kids. It is best for a guest room where spaces are precious. It will help you save a whole lot of space.
Storage beds. End-of-Bed ottoman!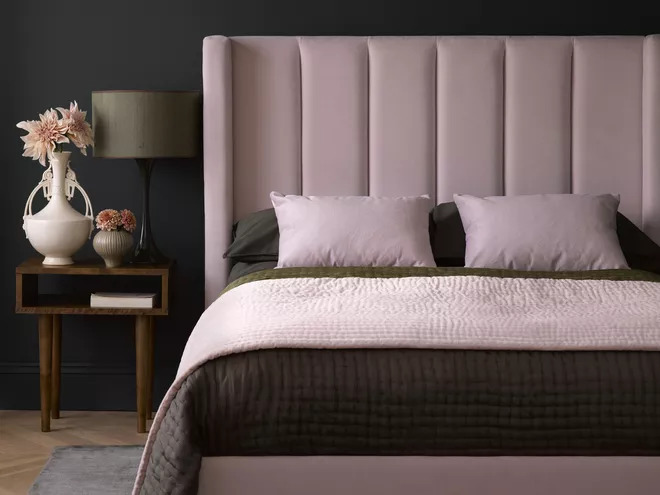 Storage beds are an excellent way to bring in added storage to a smaller bedroom through items such as an end-of-bed ottoman.
'When looking to kit out a small bedroom being able to move freely around the bedroom is key, to make sure you don't bump your shins on clutter left around the floor. Think about investing in a storage bed either with drawers or with an ottoman lift or if your budget prevents this consider separate wheeled drawers that you can slide under the existing bed.' says Caitlin Price, Head of Buying, at John Lewis & Partners.
The best and the most effective Real Estate website will give a client clear and concise information about the business. There are many ways to showcase a website in many forms. But what can be said as the most effective? In our In-house office, we have both Website Development experts and we used to know a lot of Real Estate agents how to deal with this kind of situation all the time. So we've managed to bring those people in one place and gathered their own vision on the most effective way to build and showcase a website that is the most suitable and user-friendly.
Use WordPress. It's easy to use and edit.
How many of us know that, The New York Times, The Huffington Posts, Sony Music, BBC Australia all these websites are made with WordPress? People use WordPress as their website CMS because they are really easy to use and maintain. It is a flexible, reliable and easy-to-update platform. WordPress has the support for any kind of websites such as E-Commerce, Portfolio, Business, Blog and many more.
And the most important reason to use WordPress as your next Real Estate website is that you don't need to be a website developer and you don't need to know how to code. We'll not go too deep on how to make a Real Estate website. You can see it here in WPBeginner for proper detail. 
SEO. Keep it in mind.
In this digital world, wherever you go and what website you want to make, if you want to have people to see your website, then you have to stumble upon with SEO. Yes, Search Engine Optimization is a damn must if you want to build a Real Estate website. The reason? There are thousands of websites whispering around and Google will only show 10 on their first page. And those 10 websites will steal out 80% of the traffic. So choose a keyword wisely and make it long tail. Try to implement the keyword in your Website's Title, Meta Tags (Meta description, Meta Keyword, Header tag, Img alt tag). And the most important part is, write awesome content, put that long tail keyword in the content, limit the use of the keyword to 2%.
So you may ask, why long keyword? Choose long tail keyword because it may get fewer searches but it converts more. When choosing the keyword, be specific and keep it 3-4 words long.
"The longer and more specific the search terms are, the higher the chances of conversion are. I am currently looking for a cottage in France to spend our next summer vacation. I started my search with the term 'vacation France.' I quickly discovered I wanted to go to the Dordogne, and preferred a house in the countryside. My search still continues, but now I use terms like [vacation house countryside Dordogne]: a long tail keyword. Using this keyword, I found new sites, which more closely resembled my vacation wishes. Chances for me to book my vacation largely increased."
Develop a landing page that Converts
Landing Page is the page where you'll do most of your advertisement. Your clients may come from various sources. If you run some paid campaign, then they will come after clicking your ad, or they may come from social media or if you are lucky enough, they will come from search engines. And after they come to your landing page, you obviously convert that visitor to your customer. So you got to make your landing page outstanding.
You may see in many places that there are 10 or 15 ways or strategies to make a landing page awesome but actually they are just marketing gimmick. From my point of view, there are no strategies to make an effective landing page. You got to show what you need to. But what I can say, there are things that you need to put on your landing page. And they are just C.O.N.V.E.R.T.S.
C = Clear Call to Action
O = Offer
N = Narrow Focus
V = VIA: Very Important Attributes
E = Effective Headline
R = Resolution-Savvy Layout
T = Tidy Visuals
S = Social Proof
Add Schema Markup
Some unique effort can make your website go one step farther. Schema Markup will do it. You may be unknown to these words 'Schema Markup.' Schema Markup is actually a semantic language that describes the site or page to the Google search engine crawlers. This Markup language makes the crawlers clearly understand what the page is about. And this feature can take you one step farther than your competitors who are not using it.
"To provide search engines, especially Google, with more information about your site and listing, you should use the proper schema markup elements. I highly recommend the official real estate agent schema markup plug-in."
Put a simple Search Bar in the front of your Landing Page
People will come to your website to find and search for listings. So they need to search. When developing a site for your Real Estate business, find out a WordPress Theme that offers a simple and eye-catching search bar so that people can easily search for your offered listings. This step will decrease any confusion on the visitor's mind and increases the chance to sell your property.
For proof this strategy works, start examining the homes pages of places like Zillow, Realtor.com, or Homelight. Choosing the right WordPress theme to build out your site makes all the difference in the world to giving your potential customers what they're looking for.
You just have to do a complete Google search and find out what works best for you.
Update your Website including Blog Post
Updating the website frequently including the blog post is a must to do. Google loves those sites that update in a regular way. If you want to update your main website once in a month, then it's ok but you must have to update your blog posts every week. Updating regularly also helps the visitors to keep track of the changes.
We'd recommend keeping the website updated frequently, whether it's pictures or testimonials. Think about the buyer's journey. A client chooses an agent based on referral or Google search. They'll most likely come back to your site a few times, and having fresh content shows activity and brings more life to the brand.
You should always remember that your website should always represent a real estate agent. It is very much tough to suggest any good ideas daily to reflect on your site but your site should always reflect happy customers through their testimonials or images. And always keep trying to add some of your projects in your portfolio that are done from 3D Architectural Rendering services companies.