In these days making a Mobile App has become a mandatory issue for many companies. But there are various development options for making a mobile app that strikes a blurred line. In our recent post, we announced our top 5 trends for making a Mobile App but today we're talking about something more technical. Today we'll describe you something about Native Mobile App development and the benefits of it. So, at first, let's know what is it.
What is Native Mobile App Development
When you build a mobile app for a certain platform or mobile operating systems, such as Android or iOS, then it is called Native Mobile App development. And this app is only dedicated to a particular app store like Google Playstore or Apple App Store. If you intend to build a mobile app for the Android operating system, then you got to use the programming language Java or Kotlin. And if you want to build a mobile app for Apple iPhone, then you need to implement the programming language Objective-C or Swift.
Both Apple and Android platform provides developer tools like SDK, interface element etc to the developer. There are many reasons to choose Native mobile app development platform over Hybrid or Web. It gives more possibilities and tools. The amount of mobile app is increasing day by day and more and more companies are inclining to build a mobile app for their business. So before approaching to make a mobile app, it is very important for the companies to learn about the Pros & Cons of both Native, Hybrid and Web-based mobile app development.
5 Benefits of Native Mobile App Development
1. Native App has the best performance
In Native app ecosystem, an app is developed for a specific platform or operating system. For this reason, that particular app is well made and well optimized. As a result, the app performs at the highest level. Because Native apps are made for a certain operating system, Native mobile apps are very fast and responsive. These apps are made from the specific platform's core programming language and APIs, as a result, these apps become more efficient also. It consumes less battery and less juice from the mobile's hardware. The device stores the app with the permission to run it to it's fastest processing speed. When a user navigates through a Native mobile app, the content and graphical elements are already stored on the phone, as a result, the app runs more swiftly and smoothly.
Clearbridge Android Developer Katie Liu says, "with a native app, it's not only the coding language that's native but also the architect and UX. If the app is designed to perform the way the platform expects it to, the performance will always be superior."
2. Native apps are more secured
Generally, Web apps fully rely on different browsers and underlying technologies such as JavaScript, HTML5, and CSS. Developing a native mobile app is a great way to guarantee your users reliable data protection. Because, when building a Native app, all the data are stored within the app, not the web.
3. Native Apps Are More Interactive And Intuitional
Native mobile apps run smoother because the apps inherited to the device's OS interface. User input and output is fast within the app interface. So the app looks like it is a part of the device itself. The most indicating advantage of Native Mobile App is its superior user experience. The native app is only made for a certain OS. These apps are made keeping in mind that the user experience has to be on top. As a result, the flow of the app is more natural as they have a specific UI standard for a specific platform.
4. Native Mobile App developers have access to the full set of features within the device
Native mobile apps are built for a specific platform. That's why app developers can take full advantage of the device's software, hardware and operating system. By doing it, an app can use the device's hardware directly such as the camera, the GPS, microphone etc. So they execute faster than any Hybrid or Web app. And that leads to better user experience.
5. Native Mobile App developer faces fewer BUGS during development
It's much more difficult to maintain two different applications in one codebase than it is two applications in two codebases. With native app development, you have fewer dependencies for bugs to occur because you're not relying on a cross-platform tool such as Xamarin or Cordova. Hybrid apps access hardware through a bridge which often slows development down and can amount to frustrating user experience.
This problem goes sky high when a new OS update in on the way. If an Android update strick and iOS is stable, developers have to work really hard to cope with this different situation where they have to maintain similar user experience for both OS despite an update for one OS. But with Native app, developers have the full access to the new software development kits (SDK) so that they can instantly start building their app with the most recent feature. Because of this lead time, users of native applications have access to new platform features once they update the operating system.
So, if you are searching for Mobile App Development Sydney and really interested to build a new Mobile App for your business in Sydney, Australia, then Supreme Supports Pty Ltd. can build you your most desired Native mobile app.
The world of making apps for Mobile has shown amazing development and innovation in recent years. This year and the next year will be another milestone for mobile app development. But before start making a Mobile app, you should consider these 5 trends to follow.
Increase the use of Blockchain Technology
Though the Blockchain technology was launched a couple of years back, it created the buzz in 2018. Major investors and giant financial institutions have been managed to gain a huge amount of benefits through Blockchain technology. A research which was done by the Transparency Market Research told that the Blockchain technology industry will hit $20 billion marks by 2024. This tells us that this tech will most likely replace the headline of 2020 tech news as more and more mobile application builders are ready to capitalize on this as a currency platform.
I think more and more Mobile app developers will likely to be keen to tap into this technology. The only reason is to keep this platform fro currency is that this is getting more accessible to people and investors. This is why as a mobile app developer, whether it is an Android, iOS or Hybrid app, you should follow this trend.
Artificial Intelligence and Machine learning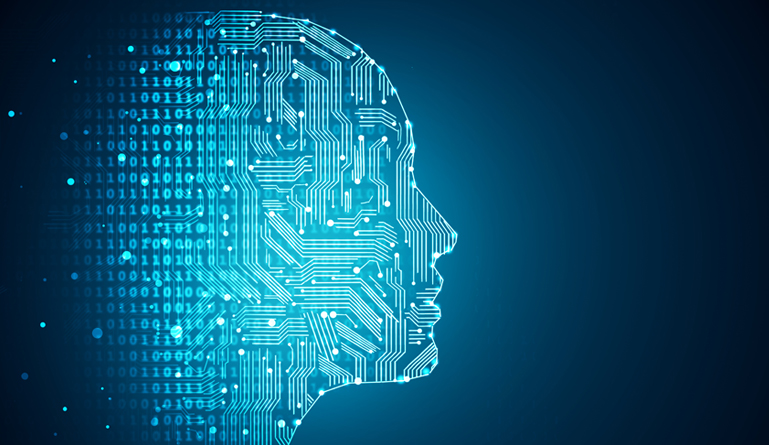 Artificial Intelligent isn't the new customer in this mobile development area. It is being used on mobile devices for 5-6 years and it is still dominating the development world. And according to the International Data Corporation, the AI market will cross $40 billion marks by the end of 2020. This is a clear indication that more and more IT sectors are eyeing to integrate human-like intelligence on their devices.
Surge of On-demand Apps
Things are going to get more interesting in the app world as more sectors are expected to introduce more on-demand apps in 2019. Let's face it, there are countless on-demand apps as per now. The main highlight under this trend is that there will be more apps come 2019.
Currently, there are bigwigs such as Uber and Taxify that have gained a lot of popularity thanks to the on-demand apps. According to Appinventiv, the on-demand platform had reached $106.83 million by 2017. That's not all tech analysts project that this trend will be soaring in the preceding years.
Integration of Wearable Apps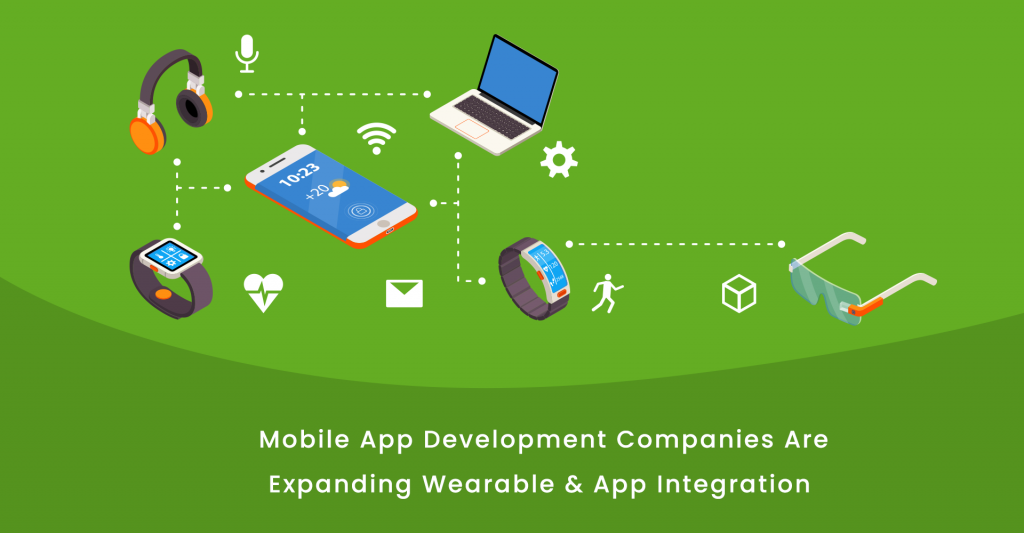 In 2018, sectors such as medical facilities have made use of wearable apps on a day-to-day basis. For instance, the apps have been used to get the vitals including the heart rate and blood sugar levels in patients.
Aside from the medical field, various companies will likely make a move to have this encompassed. The merit of the wearable apps is that they enhance the style and personality of people. This is in tandem in with the increase in smartwatches in the market.
Moreover, it is likely that there will be more fancy apps introduced on the smartwatches. Various companies will be looking forward to having their services integrated on the smartwatches. At the end of the day, you can keep in touch with other activities without visiting your phone or tablet.
Chatbots
In 2019, chatbots will highly take over various communication aspects in the mobile app world. Part of this is attributed to the need to have real-time interaction between the service providers and customers. Remember, this technology circumvents the need to have human-to-human interaction in various fields.
Nowadays, the top companies are making a profit partly because of customer engagement. There is a tendency of mobile users to abandon mobile apps after a while. That is why chatbots are anticipated to tackle this issue.
Moreover, firms will be competing to outsmart each other with innovative chatbot applications. So buckle up for the upcoming years.
So there has been a lot of ultra-modern tech talk roamed around. But what else you don't need all these latest tech geeks to build a small Mobile App for your small business? Do you need to use all these tech marvels to integrate into your app? Luckily if you are a small business owner and need a small Mobile app, then you might not need AI or Blockchain. There is a lot easier alternative that can build you a small app for your small business. The hybrid app will help you make a Mobile ap a lot easier and in a lot more cost-efficient way. Including all those ultra-modern techs will cost you a whole lot of money. But with the help of a Hybrid Mobile app platform, this cost most likely comes to very low. For a business owner searching for Mobile App Development Sydney, there is quite a lot of app development firms like Supreme Supports Pty Ltd. who build custom Hybrid Mobile app. This type of mobile app will not empty your bank and help your business to grow more.
If you are struggling with your Architectural rendering project and don't know what to do then you should better read this article. Here are some dos and don'ts that will certainly improve your rendering skills.
If someone wants to know about the root of Architectural rendering, then the person should go back to the prehistoric period when humans first learned to build their own houses from woods and leaves. Back then, people drew their houses on the wall. Since then, a lot has changed. The way we design is changed, the canvas has changed and all in all, the technology has changed drastically. But what hasn't changed since those early days is the principles of representing design and fundamentals of it.
The technology has made things much easier and it enables us to represent any design in a much much higher state. Today we not only have to represent a certain design, but we also need to make a visualization immersive and as much realistic as we can. Today we are about to talk about some DOs and DON'Ts of Architectural rendering which will help you to finish your project more quickly.
Things You Should FOLLOW in Architectural Rendering
Invest more of your time in bringing the detail
Sometimes even the experts don't spend enough time in bringing the detail after he/she has completed the major part of the visualization. However, the most critical part of an architectural rendering dives down to the details. And the difference between you and your competitor lies down to that details. No one is going to be wowed if you don't a great and detailed visualization on the table.
As an example, let's consider you are working on an interior design visualization project. The most important thing people will look upon is the surrounding of that interior. You got to add some furniture, people, walls and windows. And the lighting situation is as much important as the entire interior does. You need to represent the right lighting shades, source of the light, shadows and the light behave on the shades. How the whole home environment reflects the light is I think the most critical part of any interior visualization rendering.
Take a break
Sometimes we strive to finish a project due to the urgency of the client. The urgency sometimes meets the point where we forget that quantity is not bigger than quantity. You may work for 10 hours every day non-stop, you may feel you are giving your hardest labor to accomplish something and at the end of the day, you may have accomplished something. But you don't know how much talent you are losing. You are losing your creativity.
Be social. Take some rest. Get out of your apartment and meet other people. Talk about some other things beside rendering. Try to travel with your friends or family while you are working. All these out of the book activities will help you to break down the barriers you might have in your mind. Experience the real world from your real eyes so that you can represent it in your work more truthfully.
Work on a project as much time as possible
No matter how many good ideas you may have noted on your notebook unless you implement them into your architectural rendering work. You got to realize them through your work. Otherwise, they will not do any good. Keep in mind that, your ideas will only be good when you execute them in reality. If you have the passion, creativity and the ability to showcase your work, then you have the advantages. However, if you don't put enough time to execute them, they won't be in your helping side. Practice makes perfect, so don't ever try to achieve something in a short time. Take the time you need to develop new techniques and perfect the ones you have.
Organize yourself and your work
Just keep in mind that 3D Rendering or Architectural visualization is a profession just like any other. So in order to keep in track and bring the most out of that profession, you must have to maintain a disciplined routine and hard work. Though the job, architectural visualization requires some bad-ass creativity and strong imagination, but still like any other profession this profession also needs dedication, a piece of good knowledge in the organization and time management. Like I said earlier, you shouldn't take a break repeatedly when you face any critical issue and you think by yourself that, you'll be able to handle it later.
Sometimes finishing a visualization requires more than a month to complete. So it'll become tougher and tougher to organize all the files that you'll need to finish a visualization. The organization skill will help you finish any project faster. And you need to work faster to complete a project done earlier. But you must find the balance between quality and quantity.