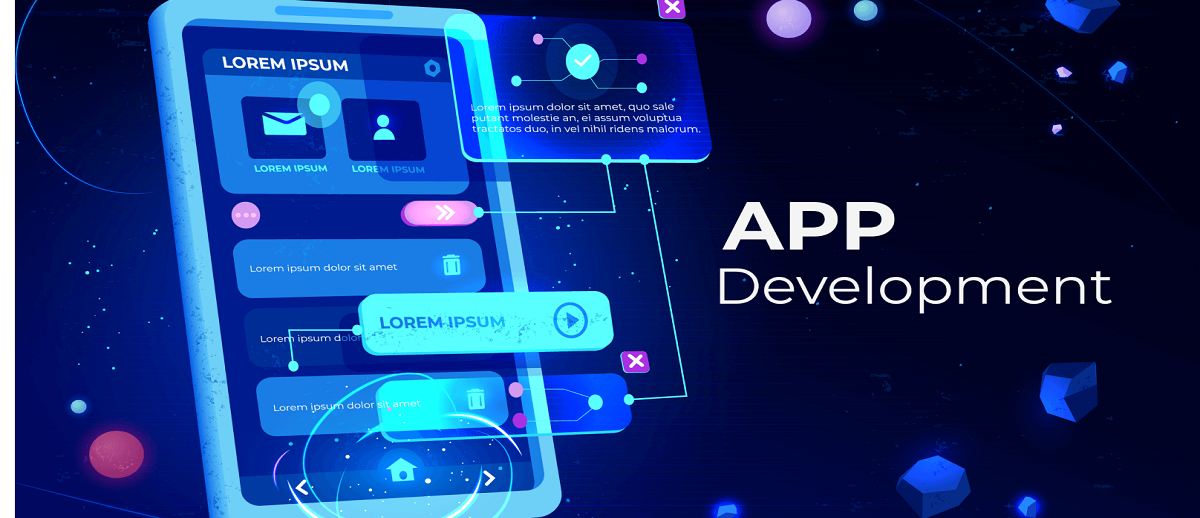 Mobile App Development
For any company, the sole purpose is to attract prospective customers along with retaining the existing ones. Especially in Sydney or any Suburbs in Australia, the online presence of any company cannot serve the purpose adequately and wholly without having a business app these days. With growing competition in Mobile App Development Sydney, companies require unique and interactive web or mobile apps for serving the purpose mentioned above. There, an app development company has to play an active role by offering an excellent app development service.
Six Business Benefits of App Development Services
1. Reinforcing the brand and build its loyalty
An app with desired features provides a boost to a particular brand in terms of customer retention. Satisfied customers turn into loyal customers of a particular brand, which results in the build-up of brand loyalty.
2. Increase in customer accessibility
A business app provides better access to important company data and other relevant information for both customers and employees. In addition, an interactive business app helps customers communicate with entrepreneurs.
3. Increase in customer satisfaction
An innovative app helps companies engage their customers. They can get real-time information about business activities, new launches, etc. through an app, which increases their satisfaction with the products, and they spread a good word about the enterprise.
4. Increase exposure to mobile devices
Nowadays, smart devices have replaced PCs in terms of internet usage. For this reason, companies require addressing smart devices users for promoting their products and services. A mobile app with all the desired features can fulfill such requirements and enables companies to spread their campaign to smart devices across the world. Along with this, companies can leverage the benefits of mobile technology advancement.
5. Better connectivity
An app with social media links and other interactive features enables companies to communicate and connect with customers and employees on the move. Quick response to customers' queries results in their satisfaction.
6. A cost-effective way of marketing
A business app with all the necessary features and flawless operation acts as a potent marketing tool. It draws people's attention and provides the company with an opportunity to promote products in the most cost-effective manner.
All these and many more benefits make app development a priority of every company across the world. Companies get a competitive edge through a proper business app. Very few app development companies have an in-house team of professional app developers. If you look for skilled and experienced app developers in Australia, you can contact the leading Mobile app development company in Sydney.
Six Benefits of Custom Mobile Apps Development
The number of smart devices users increases by leaps and bounds. Following are the facts regarding worldwide penetration of smart devices:
58% of American adults have a smartphone, and 42% have a tablet
55% of youngsters and 48% of mid-aged persons have smartphones in the world
59% of the Chinese smartphone users are in favor of shopping through their phones
29% of total smartphone users find it inevitable
Such facts are enough to show the importance of an innovative business app. Most of the companies around the world opt for custom mobile apps development these days in order to raise sales growth and remain competitive in business. Such apps with customized features provide numerous benefits to companies. Some of them are the following:
Manage customer relationships
A customized app enables companies to communicate with customers on the move. It facilitates entrepreneurs to respond to customer queries that gradually increase customer satisfaction. Good customer relationships play a vital role in spreading good words for the company.
Easy access on the move
Customers can get access to important schedules and relevant documents on the go. It is beneficial for the enterprise in terms of providing real-time information to customers as well as employees. Even the sales team of the company gets benefits from easy access.
Native language advantage
It helps companies to target a specific audience in their languages. People attract toward such apps and enterprises can make them engage by giving interactive content.
Facilitation of payments and form-filling
Innovative mobile apps facilitate bill payments and form-filling. Some of the business apps have excellent interactive features as well. Customers can enjoy the seamless process while using such features and gradually convert into loyal customers of the company.
Cost-effective marketing tool
It provides a cost-effective platform for companies for promoting their products. Companies can readily notify about new launches, discount offers through an app and draws the attention of customers.
The business opens 24/7
A tailored app facilitates companies to promote and trade their products on a 24/7 basis. Irrespective of geography and time difference, companies can reach prospective clients and enjoy unlimited exposure around the world.
That's not all. Companies can leverage many other benefits also when they opt for custom mobile apps development services. In Australia, many companies offer services regarding mobile app development in Sydney, but very few of them have a pool of professional app developers. Business owners today should be aware of the technology which will potentially help boost their business. With the way, competition is now, online and mobile presence is a MUST. Years back, business owners thought little of having an online presence. Today, more than an online presence, businesses need to shift their online activities to mobile, as apps for smartphones have become very important marketing tools, particularly for small business owners. The rise in smartphone usage has led to mobile phones being used as a prime marketing tool for large, medium, and small companies. It was found that mobile apps are effective in engaging customers; allow a wide range of online transactions; encourage repeat visits; and deliver announcements quickly and easily.
If you are in the service business, a mobile app that sends mobile reminders and schedule will be a great tool for you. A mobile app build by Supreme Supports will allow your customers to sign up for classes or make appointments. As a business owner, you have to realize the benefits that mobile apps can provide you in terms of building your brand, speeding up sales, and attracting new customers, especially those on-the-go customers. If you are looking for a company to build a great mobile app to engage with your customers, stay connected, and boost your bottom line, look no further. Supreme Supports is here for your business needs. You can contact us today and we will be your partners for success.