We all love Social Medias and most of us have one. It is easy to use and people are attracted to it. Social Media is an easy way to target people and make them into customers, right? So, why do I still need to create a website for my business?
Professionally I am a marketer. I know what is the heart of a business and what is a business marketing tool. I have seen hundreds and thousands of business owners who are very much happy with their FB or IG or TikTok business page. As I said earlier, Social Medias are easy to use. They are created in a way so that people of all ages can use them. So, people use them to share their daily life experiences. These days using Social Media has become an addiction to people.
Now let's read some business owner's mind, specially some small business owners. Some of them think they can make use of people's addiction and high usage of social media for their business growth. As a result, businesses lose great potential. No no….. I am not talking against Social Media. I'm just trying to say, business owners are just forgetting to differentiate the difference between the heart of any business and a tool to do marketing for that business.
Introduction:
A website is the heart of any business's online presence. Social Media is just a marketing tool. It is not a mirror that should reflect your business. I have seen and talked with businesses that are happy to sell their products on FB marketplace and they don't need any website for their business. To be honest, a professional business shouldn't work like that.
I know social media are free to use and doing business from a social media page is also free. So, why should you bother and invest in domain name, design & development cost when you can do all your sales for free? Let's talk about some reasons.
A website is your unique destiny and identity.
As an online business owner, you must need your unique destiny to showcase your products or services. When showcasing your products or services on a social media platform, your main goal becomes minor. It gets lost underneath your page's status update, a bunch of product photos, promotional messages, quotes etc. Sometimes visitors lose their appetite to search for their desired pretty. Where on a website you can easily show your visitors or customers their desired products or services in the cleanest form.
Look, your customers go to your business location to see their desired stuff, not your business status. A great website will make your visitors happy, period.
You might think as a part of a web design agency, we are promoting our services and forcing you to make a website for your business. But this is not only for the sake of our business, it is for both of us. There are millions of small businesses exist out there doing their business online or offline and from those millions, 64% of businesses have websites. And the number is increasing day by day.
Here I'm showing you some good and very informative facts about small businesses around the world,
People are bored seeing the same FB or Insta layout. If you choose the Facebook or Instagram business page path, then you must follow and decorate your business page within the guidelines offered by Facebook & Instagram. A website is the only way to show your creativity and the presentation of your products/services. Let me know, as a FB user, when scrolling through your FB feed, do you like business pages and advertisements showing in the middle of your friends and family's post? FB or Insta is a 'connecting people' platform, not 'connecting customer to business' platform. A website is the right platform to connect to your customer to your business.
A website is what you own.
If you have a website, you own that. You own that URL, the design, the images, the content of that website and you own the look of it. Your visitor will first see what you are offering them, not the same Facebook interface, logo, profile pic, cover pic and your page's updated status update, bunch of uncategorized product images.
Whichever social media platform you choose, whether it is Facebook or Instagram or Pinterest or Twitter, they own the look of your own brand business page, not you. That particular platform owns your visitors, your images, your posts. The platform's algorithm decides which business to show upon a search. It is entirely decided by that platform of who sees your page's posts and when they see them.
So, as a business owner, you have to dependent on the platform's crucial algorithm, not the quality of your business. For this reason alone, choosing a social media for your business is the worst strategy for web presence. If for any reason, a social media decides to remove your business page from their platform, they have the right to do it, you'll have nothing to do to stand against that decision.
There are millions of Facebook business pages deleted from Facebook servers because of breaking the rules and regulations. When maintaining a Facebook page, you always have to follow some rules and regulations. Otherwise, your business page will be in RED zone.
But with a website, you don't have any boundaries, opportunities are limitless. No tricks or regulations to follow. You can do what you want and what you do best.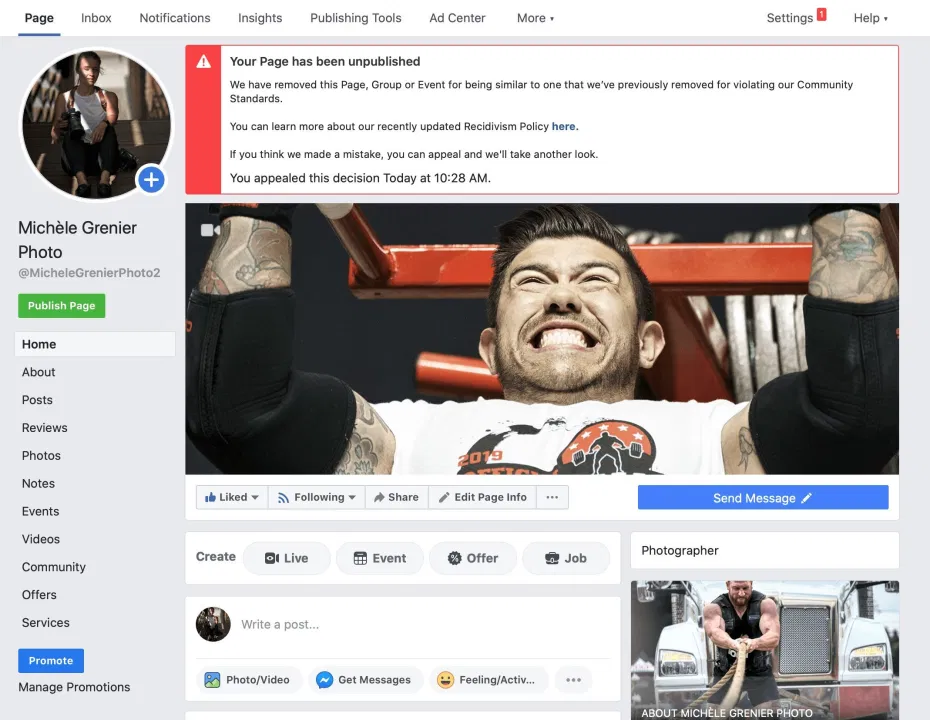 Take care of your visitor's intentions
Facebook or Instagram's main motto is to connect people. So, each time Facebook or Instagram updates their algorithm, they try their best to keep their news feed enriched with friends and family's post. Users of these platforms also don't like any interruption in the flow. They don't love to see a business ad or a business page's post in between their friend's status. That's why Facebook and Instagram constantly finding a middle ground by showing fewer business posts and more F&F posts.
There is also a big thing that people or visitors find it very hard. Searching for a product is too hard on a Facebook page. Either you have to scroll through the page and waste several minutes to find the desired product.
It is very irritating & awkward situation for an authentic customer. At one point, that authentic customer will have to leave the business page if he/she couldn't find the product he/she is searching for. A clean website can get rid of this situation. A customer can simultaneously look on multiple products, discover Categories or search a product by the Search option integrated on the website.
With a Facebook or Instagram business page, you can't read your visitor's mind, their movement or their intention. FB or Insta provides a very little stat about visitor's behavior. On the other hand, using a website as the gateway to your business makes it easier to understand your visitors and get the RAW data you need the most. FB analytic will not stand a chance against the mighty Google Analytics. This is yet another reason to create a website for your business and integrate Google Analytics on it. So, only with a website you can monitor a visitors intention and take care of it.
Google Analytics Pro's:
The Basic Version is Free
Allows for Highly Granular Data
Robust Reporting & Real Time Analytics
Good Customer Support
Custom Dashboards & API
Can track different digital environments such as websites, mobile applications, apps etc.
Can create custom goals and track your ecommerce platform
Can create custom reports based on your needs.
If you have a Facebook page, you just can't benefit from all these Google Analytics features which are absolutely free. Plus, you can invest (if you are willing to) in Google Ads and place your business on the first place of a search on Google. So, you don't limit the possibilities to Facebook or Instagram only.
A website is just PROFESSIONAL
What do you think? Do you think having a social media business page is smarter than a website? Sorry folks! You're thinking it wrong. A business website is a place where you can reflect your professionalism, not in a social media page.
With a business website, you'll get a professional business email address like admin@xyz.com. You'll not get it from a Facebook page. Come on! Showing your professionalism isn't a dumb decision when you can get it at a cost of $400-$500! It is less than your iPhone! At this price you can get your Domain, Hosting, and a complete website! And you can offer your products or services 24/7 to the digital world and most importantly it will not be owned by any social media platform.
Don't miss the SEO, Vast Marketing & Organic Traffic:
Having a great website means that your business can be blessed by SEO (Search Engine Optimization). SEO is a strategy that can grow your website's presence on search engines like Google or Bing. Statistic says that 53.3% of all website traffic comes from organic search which are referred by search engines.
So, if a business comes out from the shell of a social media platform and makes a great website, it can gain a lot in terms of growth and sales. Here are some strategies to utilize your organic growth,
Create a blog that provide both informative message and are valuable to your readers
Target your local audiences by implementing local SEO strategies
Choose the right keyword to rank on the search engines
If you closely monitor a random Google search, you'll see that most of the time google shows 2-4 ads on the top of their SERP (Search Engine Result Page), and right after that organic results come up. Almost 90% of the clicks goes to organic search results. So, if you have a website and do SEO for your website, there is a great chance to represent your website on top of a search result.
I know SEO takes time and ranking on the first page takes more than that. But why wait? You can get traffic even if you're on the 3rd page of a search! Google doesn't close the door there. You can use Google AdWords if you really want to show up your business for a certain keyword/s. But remember that, doing Google AdWords will cost you a good chunk of money. Whether or not you opt for the paid option with AdWords, my suggestion is to go for the free option, organic SEO. To be fair, more than 65% business owners don't know a thing about SEO. Fortunately, there are a lot of websites and tools out there from where you can easily learn SEO. Tools like Yoast SEO for WordPress will be a lifesaver for you and your business on the online world. Yoast SEO tool will help you to configure your site for Local SEO, News SEO, WooCommerce SEO (e-commerce platform for WordPress), Video SEO and lot more.
Websites like Search Engine Journal, Moz, Backlinko, Learning SEO, Udemy are willing to teach you SEO for FREE through their great and fruitful content. From these websites, you can easily learn SEO and implement it on your business website. (IF YOU HAVE A BUSINESS WEBSITE, NOT A SOCIAL MEDIA PAGE.)
Now, do you still dare to stick with your social media page or want to create a great website and grow your business?
Afraid of the cost?
The days are long gone when it a website cost $10,000 each! The market has become so much saturated and the competition has become so much aggressive. If you are a small business, don't know a thing about coding but still willing to create your own business website, then you can have several great 'DRAG & DROP' website builders like Wix, Squarespace etc. There you can create your own website for as low as $150 per year. But when all you have to do is 'DRAG & DROP', certainly there will be some downsides. Here are some of them listed above,
Pricing is more expensive than a web development agency
Lacks advanced marketing tools
Very little extension or Plugin support
No option to add any third-party extension or Plugin
Editing & adding content is difficult
Squarespace does not allow you to assign different shipping costs to different products.
No backend customization feature
Doing SEO is like HELL
No or very small Appstore compared to WordPress
Less Customizability
Not recommended if you want to migrate to another CMS later
There are many more technical downsides of them which I can't include here.
Now, if you think you don't have the time to go through all these processes or you're thinking like, 'I don't want to learn how to do it, I'd love to let it done by the professionals, then don't hesitate to Contact us. Here is our pricing comparison compared to Squarespace or Wix or Shopify.
Conversations are higher on Websites than Social Media
What is the goal of your business? Make sales, right? Now, imagine it is 3 a.m. and a visitor from another state came to your social media page, liked one of your products and left you a message to buy that. By the time he/she left you that message, you are in deep sleep. That visitor knocked you but you didn't respond.
He/she left 4 messages without getting any reply, left the page broken hearted, moved elsewhere and ordered that product from another place. At the end of the night, you lost a valuable customer. No visitor to customer conversation took in place.
But if luckily you had a website, that customer didn't have to leave your place and choose another business. So, the best way to convert is to let the visitor come to your website first, not your social media channel. Your website is your 24/7 sales person. You don't have to be present or have to map your customer how to order your product.
Conclusion – Do I really need a website?
Hopefully, I've successfully made you understand why you need a website instead of only dependent on social media. I've pinpointed many important reasons to choose a website over social media. Yes, making a website will make to pay some money. But at the cost of $300-$400, your business is guaranteed to serve your customers for 3-5 years long! I think that amount of money is far less than your iPad.
Your website belongs to you, not Mark Zuckerberg. Your website will be controlled by you, not any ALGORITHM. So, No more excuses. Dust off your website and make your business greater than ever. Complete the form at the bottom of this page and ask us to help build your first website with you!
Ecommerce space is squashing as more and more marketers are making their way to online selling, elevating ecommerce competition to the next level.
And what helps those businesses get online with a bang (and a robust website) are professional developers who give everything (at least most of them) to bring their client's creative idea to life.
In addition, a significant number of them offer their services at quite reasonable prices from where comes into perspective the widely-held buzzword of the ecommerce development "Cheap Website Development".
Easy availability of trained developer has made access to professional web development services affordable for ecommerce merchants. But with this, one thing that has gone more difficult than ever to decide is;
"What is the worth of a good developer to you?"
It's not that important who you hire, a skilled freelancer or a reputable web development company in Australia or what you pay them, what matters is to realise whether the hired resource is an expense or investment to you.
Well, cost and quality factors, we will let you decide on that and rather fetch some insights into what a good development is worth.
What is more evident in the long-run? Results or Costs?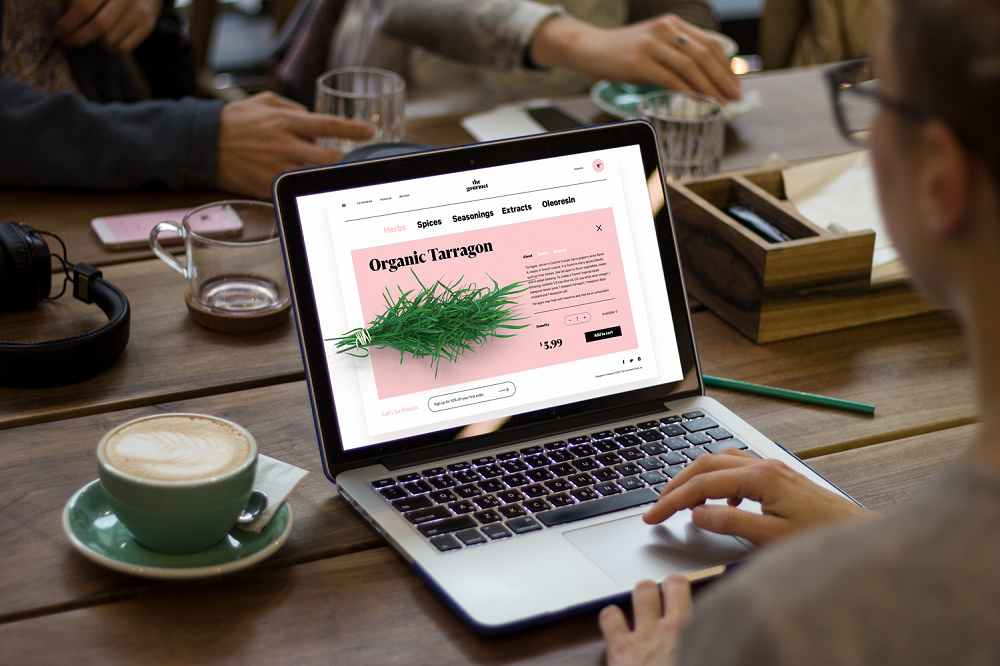 You pay once for development and if it is really good, you incur the traffic, sales, revenue, valuable customers, reputation and more. So, in a way, it's not an expense but an investment for your business growth.
Even when you go for a website redevelopment, in most cases, it gives your online business a boost and returns much more than you spend over time in terms of customers, brand awareness and wealth.
Quality comes with durability

You skimp initially, you pay way more in the future. You spend enough for good website development in the first place, you save yourself from re-developing costs which include design as well as resource expenses.
So, it's clearly rational and lucrative to avoid mediocre yet cheap website development and hire expert ones who might charge a bit more than others.
There's no denying that website development is not a one-time job and you'll have to update your website sooner or later in order to keep up with the latest technology and conversion optimisation. But at the same time a good development will work for a considerable period without asking for constant little changes here and there.
Beauty is for visitors, functionality is for customers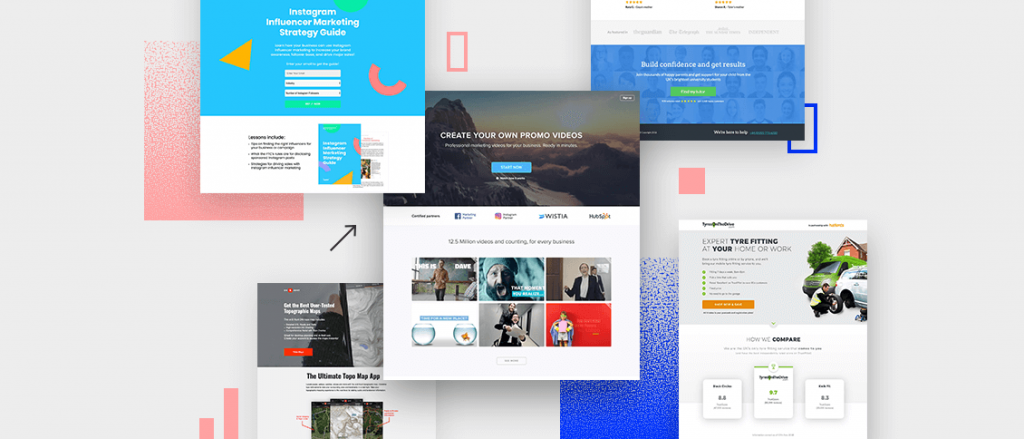 A visitor who is actually interested in buying would not go by the looks. Certainly, this is the kind of prospect every online marketer needs; buyers for whom it takes website functionality and not the aesthetic appearance to convert into paying customers.
Veteran developers would know what good developments are worth that is better conversions and a high return on investment.
So, if one claims to development for usability and conversion even if he is expensive, this is it for you.
What small businesses should do when taking their business online?
Moving a small business from offline to online takes much more than a website. From marketing campaigns to customer engagement strategies, it can be absolutely challenging to know and understand where to start and where to head.
This persuades many small businesses into making mistakes, fracture their focus and confidence and fail all together. Take a look at the most common of these mistakes and learn.
Your brand is Online! What's Next?
You want to get your business online. You build a robust business-centric website, and BANG. You're online. Now, what's your next step? Driving traffic, targeting the audience, customer acquisition. No idea?
Lack of a well-informed online marketing strategy is what takes most small businesses down as soon as they hit the web. The best way to start out online and get organised is to have an effective marketing and operation plan in place to that defines how best to market your business online.
Say no to DIY Web Development Approach!
Doing significant things on your own sure depicts self-dependence and willingness to take on challenges. But it doesn't work as well for most small business owners who are planning to start out online.
Many small marketers are tempted to create the business website themselves to save a bit of web development costs, but it backfires. And, so does availing cheap website design service of an amateur.
If you must seek a cheap web design service so as to suit your taut budget, ensure the reliability and experience of the web development company that is offering web solutions at a reasonable rate.
Do not ignore Social Media
Some small and medium-sized businesses tend to overlook the power of social media and strive to meet their goals operating with a single asset that is the business website. Then there are some that realise the significance of social media marketing and even manage to build a social media presence. But ultimately, they lose their focus and direction failing to maintain a positive and active presence.
However, in both cases, marketers terribly fail at leveraging social media. Social media can serve as a beneficial marketing tool when integrated appropriately into a business. Not only is it inevitable for a small business to create a social media presence but it is important to maintain your bearing and a positive image on social networks to get the most out of your web presence.
There are of course many other blunder that marketers happen to make when taking their small businesses online. We tried to bring you the most common and potentially the most fatal.
To make sure you avoid most blunders and make the most out of your web presence, it is advisable to seek assistance from an expert business consultant and an experienced web development company in Sydney, Australia.
Supreme Supports is a Mobile Application and Web Development company, with rich expertise and proficiency in the field. With over 10 Years of experience, we have involved in numerous Mobile App development in Sydney and Web Applications that cater to a number of business verticals. Our teams of developers have vast experience and a thorough knowledge of all the various platforms.
After the Coronavirus outbreak, the whole world is in shock at this moment. This outbreak forced Chinese designers, buyers to cancel Milan's Fashion Week in late February. Not only in China but at this right moment Australia is also fighting with Coronavirus. When China was at the beginning of the Corona Cloud, the Italian fashion industry launched a campaign to accompany with Chinese Corona outbreak with the slogan "China, we are with you." But god, that slogan came back to them by spreading the Virus and facing the same outbreak of its own! So, after all these catastrophic outbreaks, Australia has also moved forward to lock themselves to stop spreading the virus any further.
The daily life of all Australians has changed when the Prime Minister of Australia Scott Morrison went for a tough call. The new rule includes locking down the doors of pubs and clubs, casinos and cinemas, gyms and churches. While Cafe and Restaurant are forced to lock their doors for takeaway instead of home delivery only. But the rule didn't include retailers. Although it'll close down soon! But for the time begins, it is open for the moment. But since the virus hit this country, some retailers have already taken that matter into their hands and closed their retail shop. Worldwide retail store like Michael Hill has closed their all 300 shops around the globe including Australia and New Zealand. So, there are thousands of other Small to Mid-level Fashion and Jewelry stores. Should they also close their store? Obviously, they should and will.
Leading independent economist Saul Eslake told news.com.au that,
Discretionary spending has been under pressure for a long time – even before the bushfires and coronavirus hit, consumers were clearly cutting back their spending on discretionary items like clothing, electronics, motor vehicles and household goods,
He also said,
Now lots of people have no income or substantially reduced income, discretionary consumer spending will probably fall almost to zero.

For some retailers who specialise in those items, if what the government is offering isn't enough, they will probably do what Michael Hill has done and what we've seen a few other businesses do, and that's shutter doors.
For the time being, all the Supershops and clothing/fashion retail shops are OK. Even in other countries all the Superstores and Fashion store are in the lockdown process. Only food and medicine stores will remain open, because human needs food and medicine to live. He also quoted that,
But the only ones who will be OK at the moment are supermarkets, food stores and pharmacies – department stores no, clothing stores no, hardware stores no, music stores no, newsagents no, book stores no – maybe tobacco and booze stores will be OK. But I'm struggling to think of any other area of retail that won't see a humungous drop in revenue.
Despite the Government's green light we are seeing that more and more retail stores are closing their store due to limit the spread of coronavirus. Queensland University of Technology retail expert Dr Gary Mortimer said that,
We're starting to see some retailers jump the gun and take a proactive approach to closing their operations – I walked through a centre today and found half a dozen stores like jewellery stores, small fashion retailers and mobile phone repairers that have made the decision not to open, and that's just in one centre," he said.

If the Government was to put further bans on people congregating, sectors that would be most exposed would be things like hairdressers and barbers, beauticians, massage clinics and physio.

I don't think we'll see the impact in medical services like pharmacies, we won't see it for GPs or dentists, because those necessary services will have to continue.
The Big Threat?
There is no doubt the impact of Coronavirus on the retail industry has already been shown. Now there are many issues depending on the virus-related pandemic. No one knows how much a country will suffer and how the retail industry will pay the cost. Small to Mid tire retail business will suffer the biggest impact of this pandemic.
According to Charlie Youakim, CEO of Sezzle,
It's the supply chain. The main impact from Covid-19, at this stage, is on the supply chain. This disruption could impact the timeliness of customer deliveries which, unless handled carefully, could lead to customer dissatisfaction. Keeping consumers informed and up to date is the key to mitigating that. Most people are understanding and will be lenient if they are fully aware of the circumstances.
Dr Gary Mortimer also said that,
Shopping centres will be almost empty and we'll only have dress shops and supermarkets operating. At that stage, most smaller retail chains will take the proactive step of temporarily closing and standing down staff until they have the ability to reopen," he said, adding that at the moment, retailers were handling the crisis in one of two ways – fight or flight.
Retailers who take the flight approach are closing doors, standing down staff and hoping to weather the storm and reopen in four or five months' time, but others appear to be taking the fight approach and adapting the way they now do business.
eople often say need is the mother of invention and we've only given lip service to that over the past 10 years or so, but retailers need to adapt, innovate and be more agile in a constantly changing market.
Will E-Commerce Boom as a Result?
COVID-19 has already infected more than 2000 Australians. In this situation, those who are infected and those who aren't being told to stay inside their home. Especially those who are infected are must quarantine themselves until they're free from the COVID-19 virus. As a result, frightened people have left the toilet paper and pasta shelves empty in supermarkets. In the long run, what does this mean for retailers? Should they prepare for a massive drop in foot traffic? Will the online retail boom as a result?
It's only natural that those avoiding human contact would rather shop online than visit a store and so we absolutely do think that e-commerce platforms will see a boost because of COVID-19. With the potential of government-imposed quarantines, we see this trend extending for some time.
explains Youakim.
Even the adverse side effects fo this virus have their sunny sides, says Shuey Shujab, CEO of Whitehat Agency.
"The negative impact on e-commerce is actually on the supply side. Due to a lot of factories being shut in China, many e-commerce businesses are finding it hard to replace their stocks. E-commerce businesses that have products made are Australia are booming right now because of increased demand and no disruptions in local supply chain."
Working & living remotely is in increasing demands
Due to the strict limits on group size and the imposition of social quarantine, businesses are shifting to remote work. This has seen a large increase in people searching for video conferencing solutions.
Google Trends data from March 2020 highlights the increase in people searching for video conferencing solutions.
According to wordstream.com office supplies became a sudden breakout industry. Searches for office supplies increased by 90%. Whilst paid search ad clicks increased 35%, and search conversion rates increased 41%
As people abandoned traditional retail for its online counterpart, searchers continued to highlight that transition. Packing and shipping supplies more than doubled their search ad conversions (up 123%) and search ad conversion rate was up by 107%
Opportunities for eCommerce during Coronavirus Pandemic
Consumers will shift towards online purchasing, to avoid public places. Services such as home delivery and brands like Amazon will flourish. And the online divisions of major retailers will become major beneficiaries.
Consumers who purchased online during the holiday season were observed to repeat this buying pattern post-holiday. This highlights that consumers may return to the same purchasing process again, and may do so after the Coronavirus pandemic.
As observed in some parts of China, there's less competition for advertisers still committed to running campaigns. However, currently, these advertisers are running outdated advertisements that aren't relative to the situation. If the campaigns are altered to the current social environment, they could be more fruitful.
source: datafeedwatch.com

Final thoughts
While the entire world is really reeling from the effects of the Covid-19 or Coronavirus pandemic, user behaviour is being forced to change and shoppers are increasingly moving online. Ecommerce sites are in a position to be able to capitalise on this, but only if they are able to be found by customers in the first place.
While tactics may need to be adapted to the new environment we find ourselves in, businesses should consider retaining investment in their analytics, website development, mobile app development, online marketing and online content so that they can remain competitive and meet the needs of shoppers.
In these uncertain times, there are still opportunities; it just takes a slightly different mindset and approach, and a positive attitude. Supreme Supports is always here to continue giving you full support in this pandemic. We are always ready to provide you with the best custom website solution.