What is 301 redirects
Basically, 301 redirects is a term where the Search Engine understand that a certain page is moved to another page, permanently. It helps the site owner to protect the older URL's data when upgrading, moving or redesigning to a new URL. Though this redirection is not a hard task to do, many website owners even web developers forget to about it. And as a result, all the SEO efforts go in vain and effects the ranking by wiping away all the data of the previous URL.
To be honest, how many of us really care about 301 redirects as a part of the website design & web development? I have doubts. But there are thousands of questions flying around the Social Media, Forums about the ranking issue when a website owner moves to a new URL and the ranking drops. As I said earlier when a blogger or website owner thinks about remodeling, redesigning or moving a website to another URL, 301 redirects is a must to do. I am also afraid to say that, there are people out there who claims to be an SEO expert and totally don't aware of 301 redirects at all!. This really makes me angry and hopeless.
As a result, I've decided to make a little bit of contribution to those expert Web developers and SEO experts. Today I'll talk about what 301 redirects is, what are its effects and how to do it.
If you need to change any of the URL that is shown to the users and search engines, then Google recommends using server-side 301 redirects to redirect both the user and search engines to the right page. Though an average user won't notify the redirection, search engines will. In one word, 301 redirects is a status code that instructs the search engines that the page is permanently moved to a new location and guides it towards it.
This redirects also orders the search engines to move all the SEO history to the new location and pushes the traffic towards it.
When you should use 301 redirects
When you have moved your old site to a new domain and you want to move all the SEO juice to the new domain. If the old website is redirected to a new domain, then all the old website's SEO traffic, history will be routed to the new domain. Without implementing 301 redirects, your new domain will act as a new domain.
You need to change a certain page/post/product or category URL. But you want all of your existing URL's SEO juice and *Page Rank transported to the new page/post/product or category URL.
When merging two websites and you want to the links of the outdated URLs are redirected to the correct pages.
*Page Rank: It's simply a number from 0-10 which is assigned by Google. This number is an indication of how good your overall SEO is for a given piece of content. But Google has decided to remove the Page Rank service since April 2016.
Setting up 301 redirects
Obviously, there are many ways to set up 301 redirects. Some are for the developers and some are for basic amateur end users. Generally, there are two methods largely used to set up 301 redirects into the website.
.htaccess File
In order to do 301 redirects on a site that is hosted by Apache server, then you'll need to have access to the server's .htaccess file. For non-programmer person, this part would be a no-go.
Note: .htaccess file is hidden in the cPanel File Manager. So you'll need to enable the option to see the hidden file. And if it is not hidden already, then you are good to go. And if you can't find any .htaccess file in the File Manager, then create it. See below>
Implement a .htaccess file using the cPanel File Manager
The cPanel File Manager provides an easy way to create or access a .htaccess file. Here's how:
Go to your HostPapa cPanel.
In the Files section of the cPanel, click File Manager.
The File Manager opens in a new tab. Click the Settings button at the top right.
In the Preferences window, check the Show Hidden Files checkbox. Click the Save button.
The File Manager window now shows all files, including hidden ones. In the Files panel, double-click the public_html item.
The contents of the public_html folder now display. This is where your .htaccess file will live. For a new site, there isn't a .htaccess file yet, so you'll need to create it.
Click the +File button at the top left.
In the New File window, enter the filename as .htaccess and click Create New File.
The .htaccess file appears in the list.
Click once on the .htaccess file to select it, then click Edit.
In the Text Editor dialogue box, scroll down and make sure utf-8 is selected. Then click the Edit button.
The text editor opens in a new tab. The window will be blank since it's a new file. Enter the page or domain name redirect code as described above.
When you're done editing the .htaccess file, click the Save Changes button at the top right of the Text Editor window.
Code to redirect to a page
Place the following line into your .htaccess file:
RedirectPermanent http://www.domain.com/old-file.html http://www.domain.com/new-file.html
Repeat for every page you wish to redirect.
Code to redirect to a new domain
Place the following line into your .htaccess file:
RedirectPermanent / http://www.new-domain.com/
Redirection Plugin for WordPress
If you are a WordPress user, then WordPress is born to ease your life. There are many plugins for this operation but my personal favorite is Redirection. It offers you to add the new link right in the dashboard. This plugin is really easy to work with for any Website or Blog owner.
Source – hostpapasupport.com
Developing a site is not only about showcasing a blog or site. There is also a term called e-commerce. From my point of view, there are two best CMS to develop an e-commerce site. One is WooCommerce on WordPress and another one is Prestashop. WooComerce is good, but is it good enough to compete with Prestashop?
Now it's time to compare these two CMS and jump into the battle of WooCommerce vs Prestashop. There are advantages and disadvantages for both of those, but which has more advantages than disadvantages? Let's find out below.
Advantages of Prestashop as a CMS for e-commerce site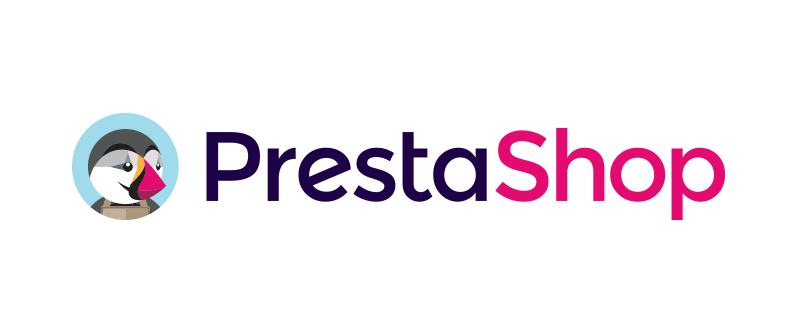 Prestashop is born to be an e-commerce CMS
Just like WordPress, Prestashop is ready to go for e-commerce site as soon as it is installed. To get to be used to Prestashop, just install it and right away you are good to go with this e-commerce CMS. But with WordPress, you'll need to learn and understand the basic Plugin concept in order to understand and use WooCommerce. WooCommerce is nothing but a WordPress Plugin. So this is also a Plugin game to be played with.
Prestashop supports multi-language by default
Prestashop is multilingual by its birth. This CMS is ready to go to translate more than 40 languages. It employs the translation module which is accessible in the back office (back office is a password protected administrative interface).
However, it is a bit difficult to translate in WooCommerce. To translate the whole site on WooCommerce you'll need to know the basics of .po/.mo files and install a certain plugin like WPML or Weglot.
By birth, Prestashop is French
Look at the two CMS's official homepage, WooCommerce, and Prestashop. One is in the English language and the other in full French. Prestashop is French-born. So basically WooCommerce is more user-friendly for English-speaking people and Prestashop is good for European people. Though the Prestashop official website supports many languages like English, Italiano, Espanol, Portuguese, and many more. So, this is a plus point for Prestashop.
Because it is French, you likely to see some french styling in the interface. (Just joking! 😉)
Full of basic functionality
Without going too deep, Prestashop offers more functionality for catalog, shopping cart rules, product details, logistics, and promotional codes. And only for this particular reason, WooCommerce is easy to go business for a pared-down e-commerce business. For a beginner, less is good obviously!
But if you are a PRO WordPress user, then you'll probably say that installing some important plugins, you can do everything that Prestashop can. But installing the plugin is time-consuming. You have to find the right one because there are hundreds of alternatives.
So, what we've learned here is, WooCommerce is a light-weight CMS than Prestashop by default. So the point goes to Prestashop.
More payment methods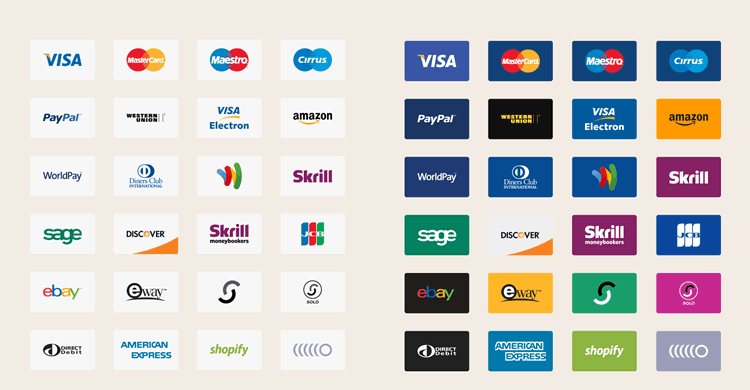 Although WooCommerce offers many popular payment methods, Prestashop has a lot more that WooCommerce. Adding more add-ons on Prestashop allows you to install a much alternative local payment method in just a click. For example, if you are a HiPay client, there is a free HiPay module for Prestashop but it is not available for WooCommerce.
A structure that allows more products
Without any deep investigation or without being an expert, you can clearly tell that Prestashop allows you to add more products than its competitor, WooCommerce. No need to re-write any code or fancy optimization, Prestashop development will let you add much more products to your e-commerce site. It also has the feature of multi e-commerce projects.
Ok, now we know that WooCommerce has less opportunity to add products, but why? Basically, WooCommerece is WordPress based CMS and WordPress is very much known and used for making Blog or Portfolio sites. In WordPress, you can have your bet on Category, Tags game. There are not many friendly things there. To go beyond the limit of WordPress CMS, plugin developers like WooCommerce over-exploited WordPress' structure to store all the necessary data in a limited number of MySQL table. I know they are not as pretty as Prestashop.
But WordPress expert tells that, the links between multiple tables and data fields can be polished to make it perfect. In a certain level or a certain amount of serialized data can be handled in ease. In this scenario, WordPress is very flexible to use and has no negative effect on the database of a few thousands of products. But the problem arises when the product amount is like tens of thousands. This increasing multiple tables and data fields make the server load slow. But with Prestashop, there is no problem like this, because this CMS is made for many many thousands of products.
Q: How Many Products Can WooCommerce Handle?
Ans: For a boutique business, the offering from WooCommerce is something like +/-100,000. (More products you add, more server space & time will be needed. So pretty much costly). Because
"You can have 1 million products loaded on your site and 1 sale a day, your site will have hardly any problems as long as you don't load many products on each page the customer visits.

If you have 10 products but you have hundreds/thousands of orders an hour, that is when you could run into trouble."
Q: How Many Products Can Prestashop Handle?
Ans: Many boutique community members claim that they have managed to add over 100,000 products without a problem.

Advantages of WooCommerce as a CMS for e-commerce site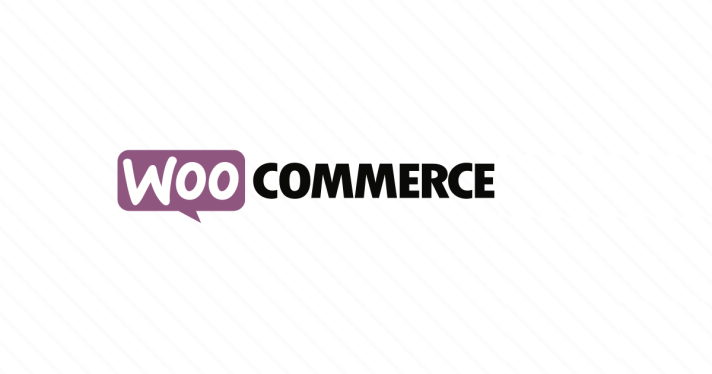 Prestashop is limited, but WooCommerce isn't
Boom! Here comes the strongest point for WooCommerce. Prestashop's advantage is its disadvantage. So far we've already known that Prestashop is e-commerce ready and this the biggest enemy for Prestashop. This CMS is not optimized at all for Blog or a portfolio site or even a community discussion forum site.
I often see a situation when a client is said to install a WordPress in a sub-domain to meet all the customer's satisfaction level. And this kind of thing brings an enormous amount of risk issues with the link management between different services. For an instant, you may want to add your WordPress blog under your Prestashop boutique site.
This kind of problem doesn't occur when using WordPress and WooCommerce. Flexibility dissolves this problem by letting us use extensions link Plugins in this beautiful CMS.
WooCommerce is used widely than Prestashop
Is this an advantage? 😛 It is or isn't, more widely used means more problem solution opportunity from other users. From the infographics above, we can see that WooCommerce covers a whopping 2,287,356 sites all over the world overtaking Prestashop used in 547,581 sites.
Personalization cost
The cost of personalization with WooCommerce is much less than Prestashop. If you are a new player in this game, then WordPress will be your first choice for your first e-commerce site. You can personalize easily without knowing any prior knowledge in the programing language. You can also change the interface of your site by yourself. The administrative interface of WooCommerce offers a lot of options to modify your web design, add/remove/move the item and all of these can be done without programming. You can also personalize menus, manage the content with ease and thanks to the WordPress' ergonomic widget system.
But with Prestashop, if you want to personalize your menu, you got to install new add-one. And if you get it wrong, everything will go wrong. With this CMS, you can't personalize without the base knowledge on HTML/CSS. Very few sites can be customized without editing the template. But with WooCommerce, it can be done with just some widgets.
Maintenance cost
With WooCommerce, maintenance cost is also less. Updating CMS is also easier and faster.
On the other hand, updating Prestashop is time-consuming and unfortunately, because of its bug your current theme, add-ons could result in incompatibilities. Even the could be changed! Fixing these errors must need technical knowledge in Prestashop, otherwise, good luck with that.
Cost of Plugins or Add-ons
WooCommerce will always win in this segment. Extensions are cheaper than Prestashop, which will lead you to save some money if you choose WooCommerce. Check out their official Plugin directory:
And here are the Premium Plugin directory,
It is Open Source
Using WordPress is like having 'Freedom' in hand. As it is cost-free, no one is going to compete with WooCommerce. There are millions of cool developers out there who are ready to develop some super cool and effective tools.
On the other hand, Prestashop is also typically open source but they are walking on a different path, a bit COMMERCIAL path. It is clearly noticeable seeing their commercial partner's advertisement when logged into the back office!. Where you can perform some certain and simple tasks on WordPress.org's official site whereas Prestashop has gotten rid of free add-ons from their official site. This rule also goes for Themes.
And if you really want to add a free extension, then you got to do it at your own risk. You really have to search hard to find the extension which is developed by a good developer and who is kind enough to keep that up-to-date. But this kind of developers and extensions are very rare and Prestashop development is very commercial.
And the winner is…
Now it's up to you. What will you choose between these two? Write down in the comment section.